Mobile Dog Grooming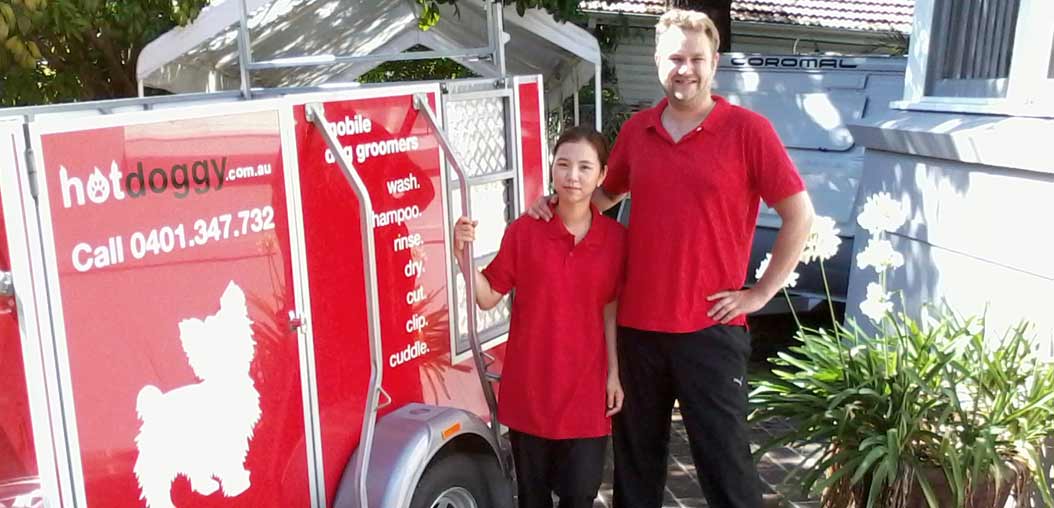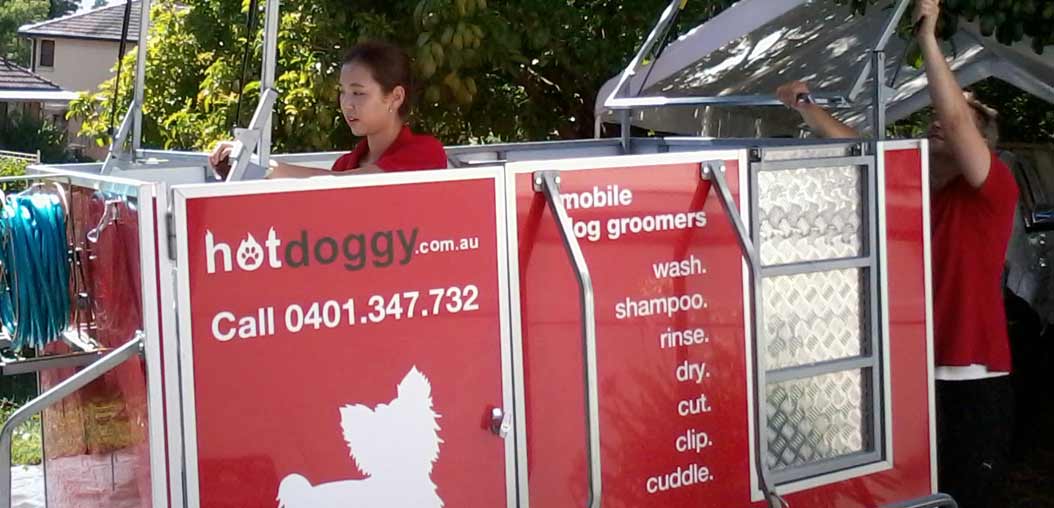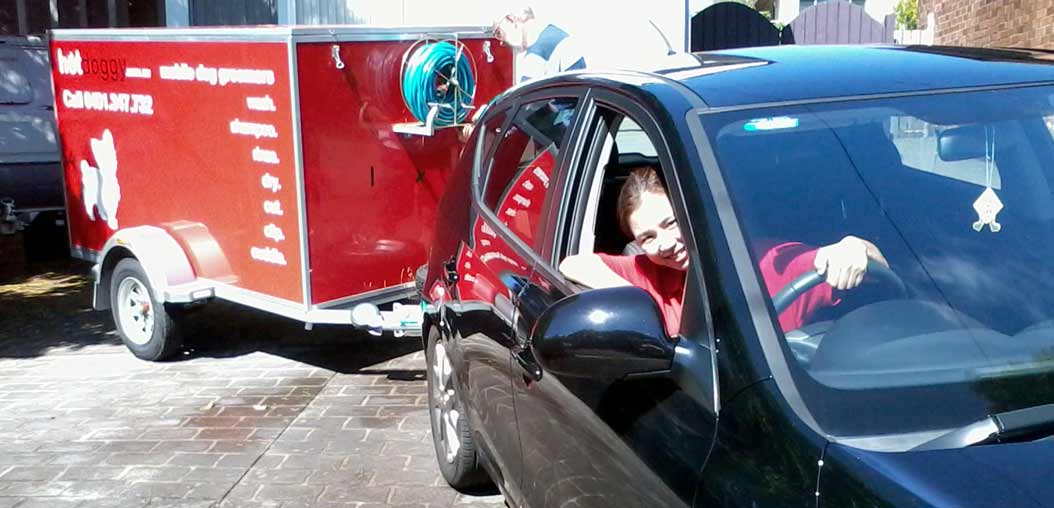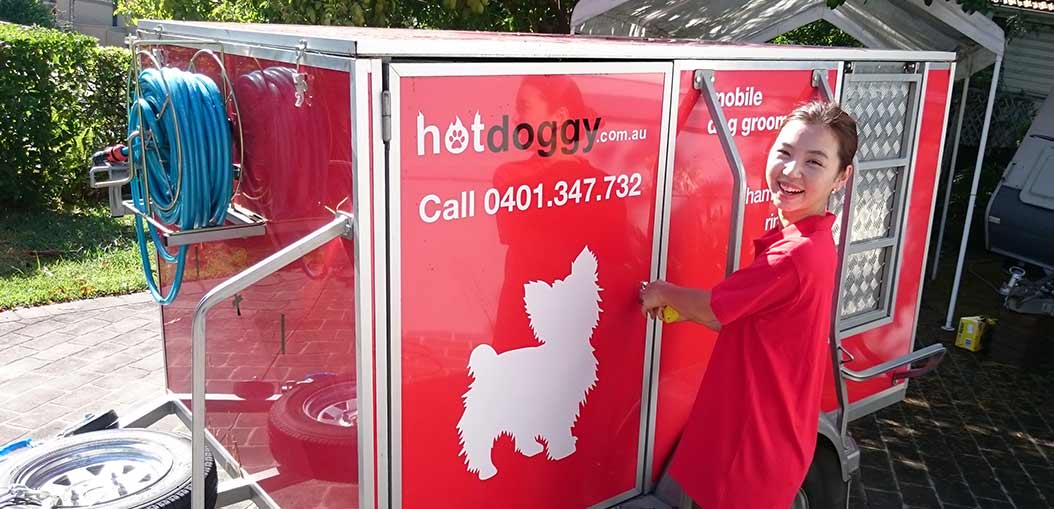 Please wait while we contact our friendly team...

Mobile dog grooming in and around the Ryde area
We have been grooming dogs for more than 20 years and absolutely love it! Our small, friendly and professional mobile groomers will travel anywhere in and around the Ryde are to groom your dogs.
Just some of the suburbs we service are listed below: (but if your suburb is not listed here, PLEASE call us on 0401 347 732 and check to see if we service your area)
Our mobile groomers have solid experience working with any breed of dog, from chihuahuas to dobermans and also work with big, small, cranky and dirty dogs.
We offer a complete range of dog grooming services. Our most popular sevice is our clip, cut, shampoo, rinse, dry and nail clipping. Our full range of services are listed below:
Feel confidant that we can tailor to any of your specific dog grooming requirements and we will do our best to travel anywhere to meet you at any time.
For a totally free, 100% obligation-free quote, please call our friendly team on 0401 347 742 now!