Dog Washing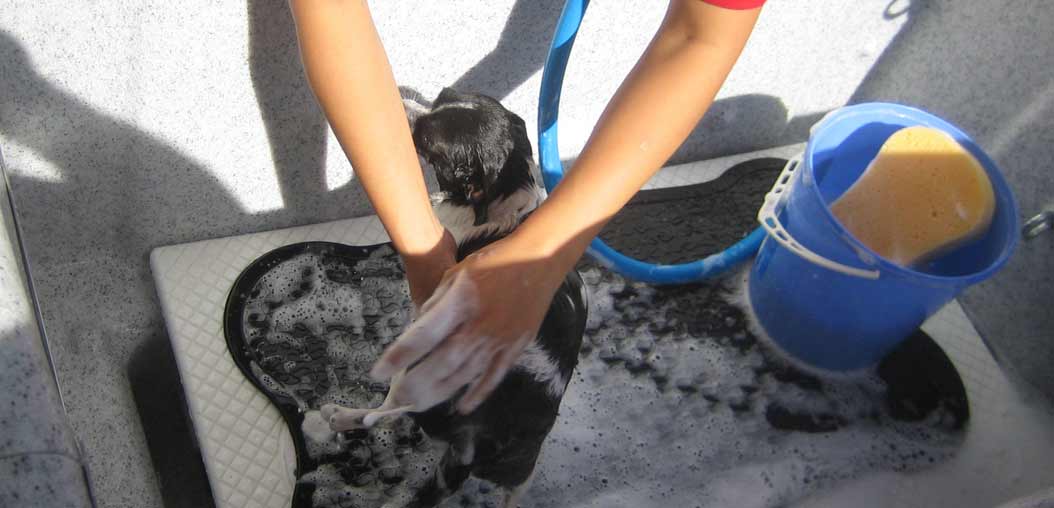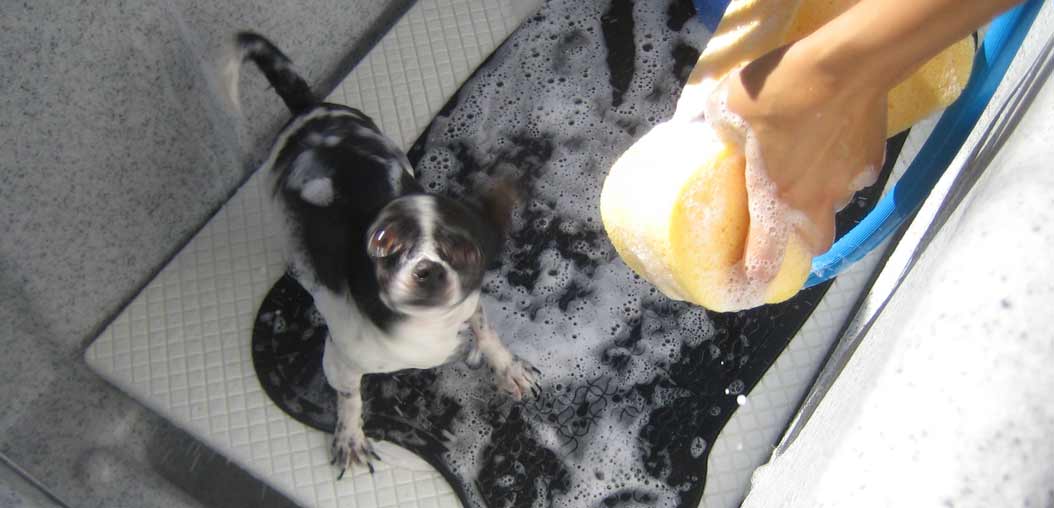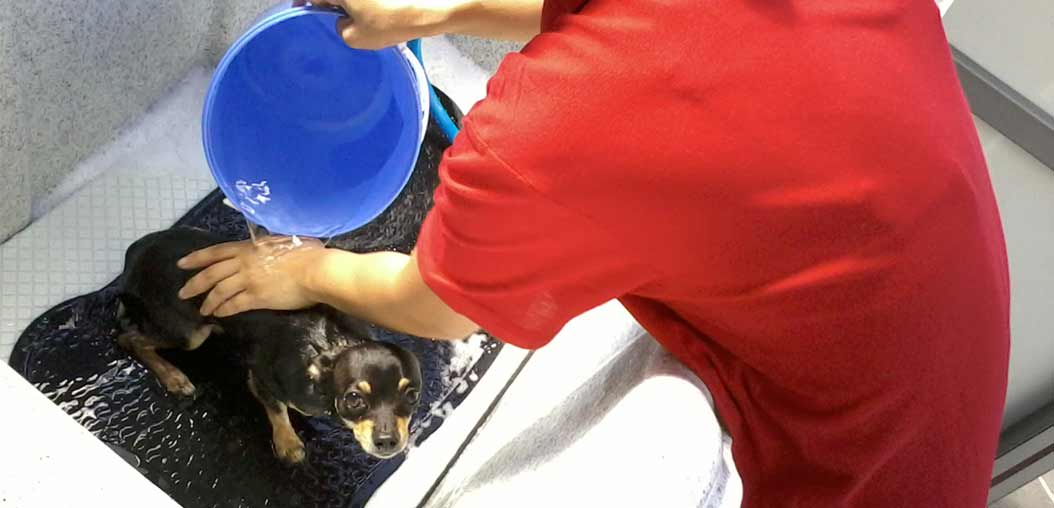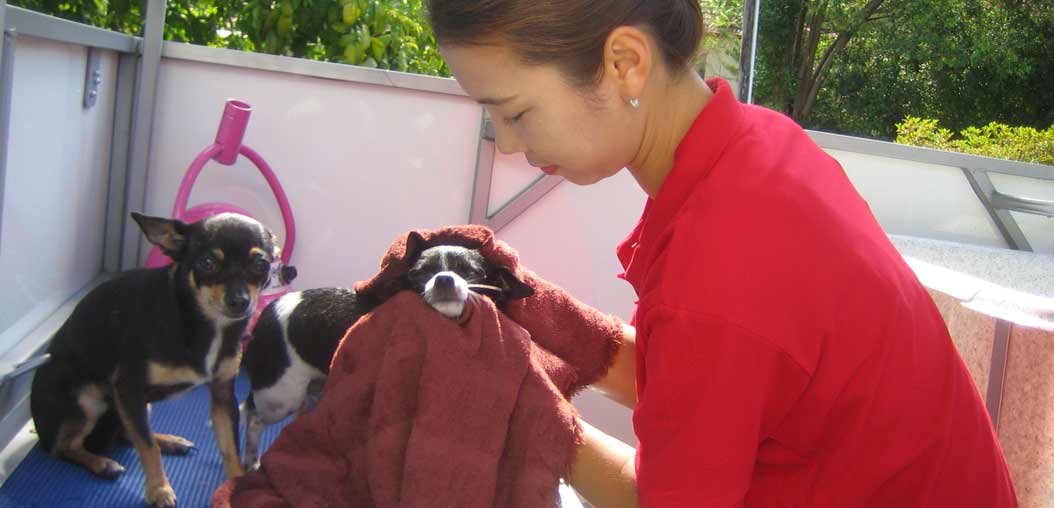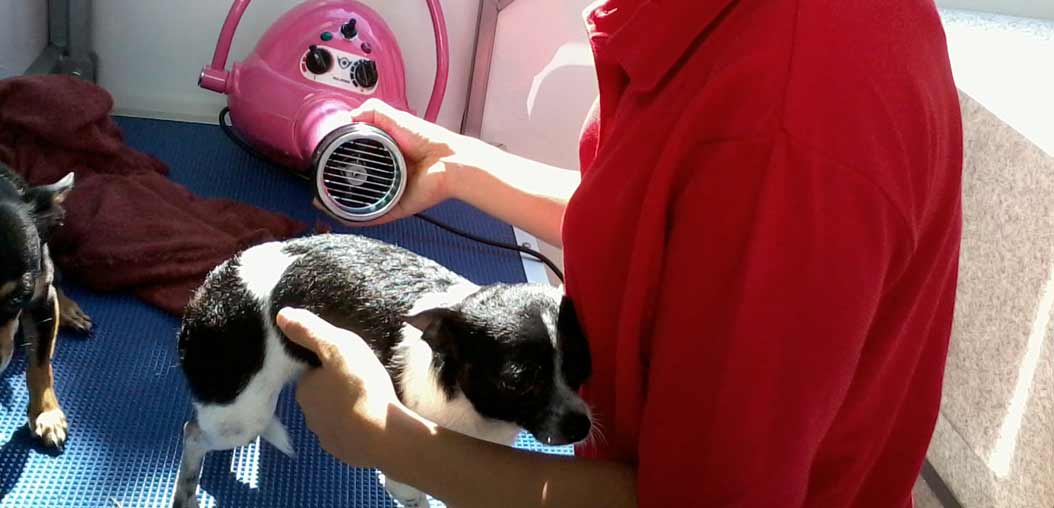 Please wait while we contact our friendly team...

Mobile dog washing services for your puppy
Our mobile dog grooming business specialises in dog washing all breeds of dogs, from large to small, young and the elderly. We have been washing dogs in the Ryde area for over 15 years and know and love the locals and their owners.
There are a number of reason why you should call Hot Doggy Dog Grooming Ryde for your dog washing needs:
We care about dogs and love working with them so we take the utmost care when we wash your dog.
We have the latest and most advanced dog washing technology available to dog groomers, so you can be sure we can get your puppy clean, safely and efficiently.
Being an experienced mobile dog groomer we can travel to you, so you just need to call us on 0401 347 732, and we'll be at your place in no time.
Hot Doggy Dog Grooming Ryde is a local business, so we can get to you quickly and ensure you dog is washed quickly.
Enquire without any commitment as we provide obligation free quotes.
When to wash your dog
Provided your dog doesn't have a skin condition, dogs don't really need washing that often as they are fairly clean animals on their own. However they can get smelly and dirty after a few weeks which can make them unpleasant for owners and their guests.
If they do have a skin condition, talk to your local veterinarian to get clear guidelines of when to wash and what aliment your puppy has. We can wash any dog with any aliment, but please let us know prior to the washing so we can ensure your dog gets the right treatment.
Otherwise for a dog with healthy skin, we recommend a wash every two to three weeks to keep the owner, the dog and his friends clean and happy.
To get a great deal on our dog washing service give us a call now on 0401 347 732.